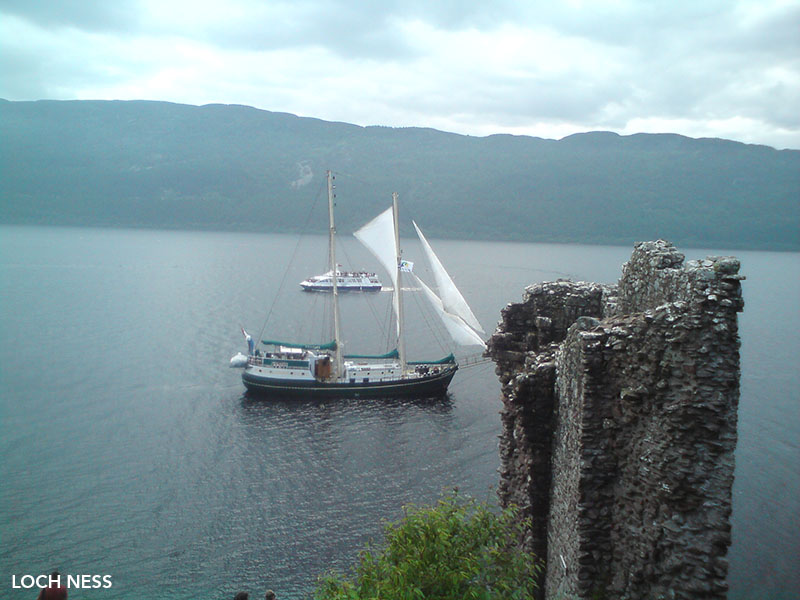 Our lochs are famous for monsters such as Nessie, and our waterfalls are in awe-inspiring landscapes – from mountainous Assynt to Affric with its ancient pine forests.
Eas a'Chual Aluinn in Assynt Parish, Sutherland: Britain's highest waterfall (656 ft drop); best seen by boat from Kylesku; check out Google Images. Would combine with stay and/or meal at Kylesku Hotel where you can board the Kylesku boat.
Falls of Bruar, Perthshire, ascent along a good path requires a degree of fitness; would combine with visit to (and rest at) House of Bruar, Scottish shopping centre par excellence. Very good restrooms and catering facilities. More info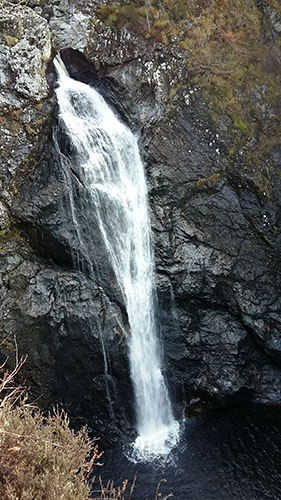 Falls of Foyers (top fitness and stout footwear required), visited by Scotland's national bard, Robert 'Rabbie' Burns; read the poem he wrote when he visited in 1787.  More info. See also Loch Ness below.
Falls of Measach in Corrieshalloch Gorge; famous suspension bridge by local landowner Sir John Fowler, designer of Edinburgh Rail Bridge, built in 1881 and still going strong. More info
Falls of Shin,Falls of Shin, near Lairg, Sutherland. Famous salmon leap, restaurant under new management wedding receptions, beautiful environment. Further info. Would combine with visit to Ferrycroft Visitor Centre, Lairg.
Golspie Big Burn, beautiful woodland walk with thundering falls, specially enhanced for Queen Victoria's visit to Dunrobin Castle, Golspie, Sutherland, by 3rd Duke of Sutherland; top fitness and stout footwear required. Check out a video here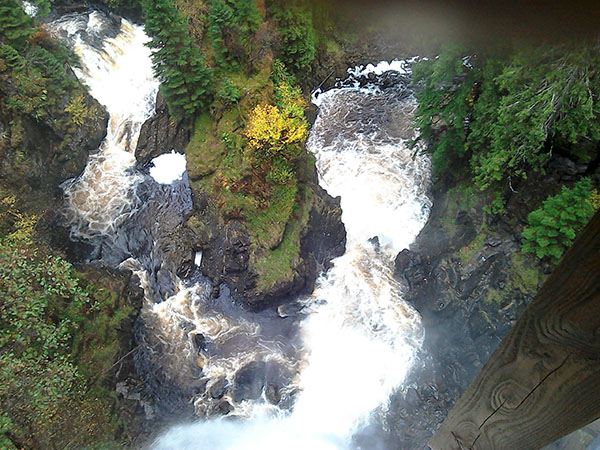 Plodda. Not far from the tiny hamlet of Tomich in Glen Affric you can enjoy the roar of the mighty Falls of Plodda. Tour would combine well with visit to the ancient pinewoods of Glen Affric (National Nature Reserve). More info
Loch Ness, west of Inverness – endless opportunities to have a great time, even if it rains and the monster is invisible. There are boat trips from Inverness, the Clansman Hotel (half-way to Urquhart Castle) and from Fort Augustus. Near Fort William you can explore the locks of Neptune's Staircase on the Caledonian Canal. NB The South Loch Ness route enables you to visit the Falls of Foyers. More info