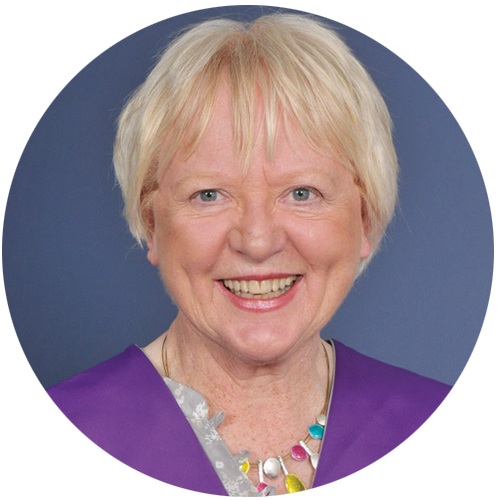 Brigitte Geddes
Accredited HOSTGA Tour Guide
Specialities
Fascinating gardens, castles and spectacular landscapes; Highland lore and legend; Pictish Trail; Outlander Trail; Clan Trail.
Profile
Raised in Germany, I have been very much at home in Scotland since my marriage in 1973. Spent more than two decades living on remote sporting estates with my (late) Highland (stalker/gamekeeper) husband and family in Argyll, the Borders and Caithness, working in broadcasting, marketing and as conference interpreter and technical translator. In latter years, living in beautiful Sutherland, I much enjoyed studying Scotland's history, archaeology, flora and fauna in three degree courses. My heart is firmly committed to the Highlands, and I enjoy sharing some of its secrets with passengers from all over the world. My tours are peppered with topical snippets of information and grounded in thorough research. In partnership with Frank van Duivenbode, I can offer you tours of castle and botanic gardens, ancient woodlands, coastal lighthouses as well as tours of the legendary island of Skye.
Provided you do the preparatory genealogical research, we can take you on a custom-made trail of your clan or your ancestors. If you want to get married in the Scottish Highlands, we're happy to explore some options with you.
Author: Photobook of Garden and Wild Flora (2016); Fortingall Yew – Memories of an Oldtimer (2017)
HOSTGA profile
Visit my profile on the Highlands of Scotland Tour Guide Association (HOSTGA) website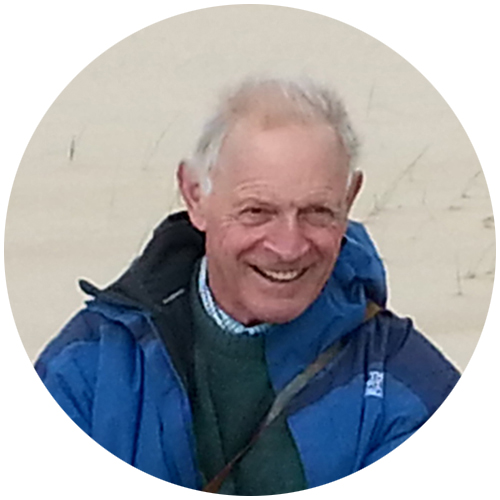 Frank van Duivenbode
Accredited HOSTGA Tour Guide – Driver
Specialities
Spectacular routes; ancient forts and magnificent castles; Neolithic cairns, standing stones from various ages and a trail of the amazing carved stones of the Pictish era; ancient woodlands and forests; native animals, birds and plants.
Profile
I was born in Hastings (south coast of England) to a Dutch father and English mother. Being very keen on walking and camping in the Scottish hills, I managed to get my first job in the Highlands in 1972 and never looked back. The Scottish Highlands is my chosen home and I can never get enough of exploring its hills and mountains, river glens and straths carved out by the ice age. I love the fascinating combination of sandy beaches, breath-taking cliffs and wide-open horizons. Thanks to our changeable weather, it's never dull here.
I carved out a career in tree surgery and forestry work which has given me wide and varied insights into Scottish land use and a keen interest in ancient trees. Owing to its relative lack of industrial development, the Scottish Highlands is an area rich in archaeological sites many of which are missed by the uninitiated on the usual tourist trail. Although not an expert in geology, I have an abiding interest in the rock formations that make up our countryside. One of my hobbies is sailing and I have enjoyed many splendid coastal views from my boat. It won't surprise you to hear that I love reading non-fiction literature about maritime history, whilst my favourite novelist is Patrick O'Brian.
With my partner, Brigitte Geddes, I can take you on spectacular tours of the Highlands including Skye. We can also arrange castle tours, garden tours and Outlander tours for you or take you on a trip exploring the history of your clan. Provided you do the preparatory genealogical research, we can take you on a trail of your very own ancestors.
If you are interested, we can give you lots of information on country life and the wild outdoors introducing you to our dramatic mountains, and our fascinating range of plants, trees and animals some of which we might spot on our way. I think that it is also important to give you moments of calm enabling you to enjoy the memorable sounds and sights of the Highlands and Islands.
HOSTGA profile
Visit my profile on the Highlands of Scotland Tour Guide Association (HOSTGA) website